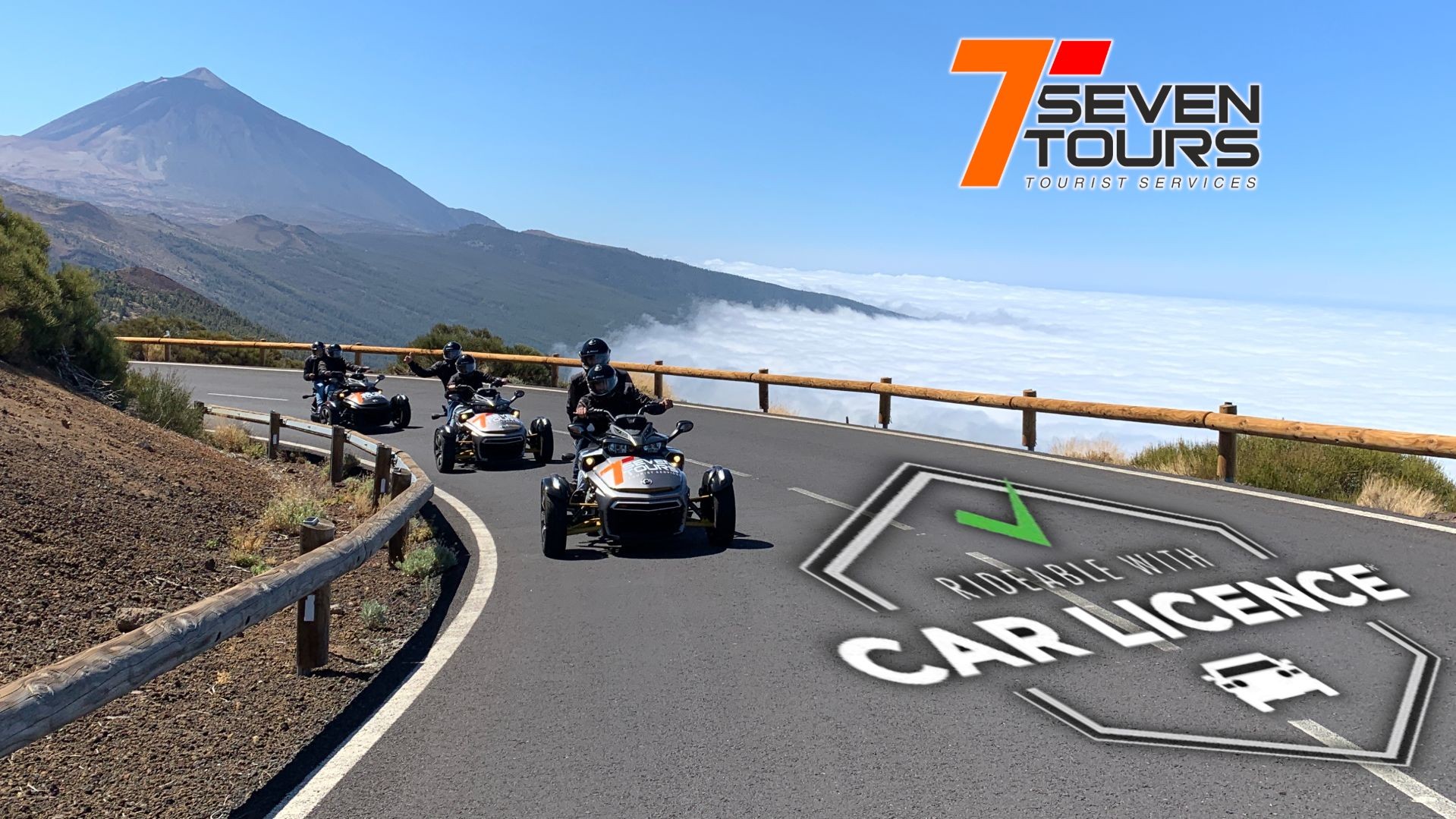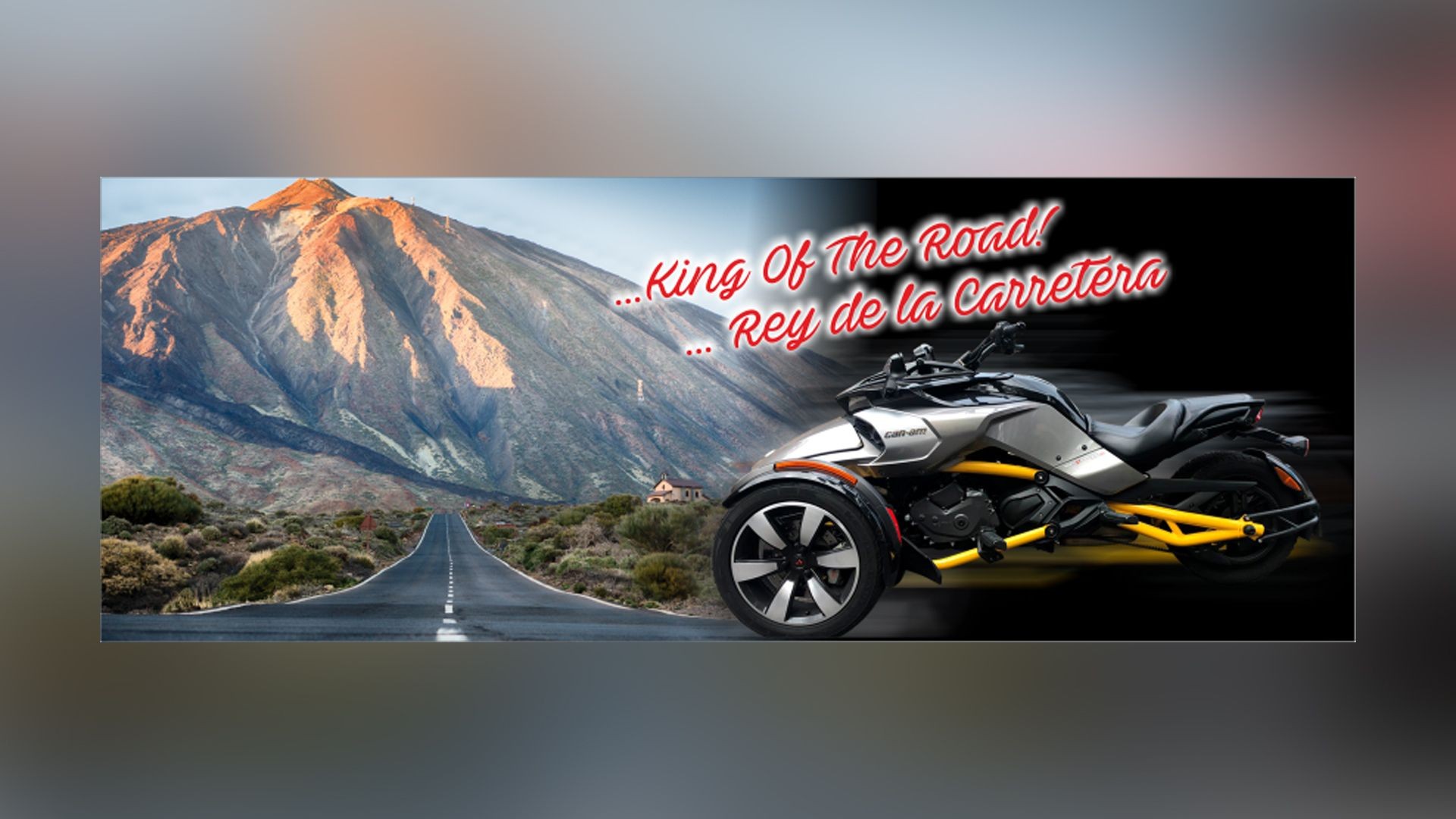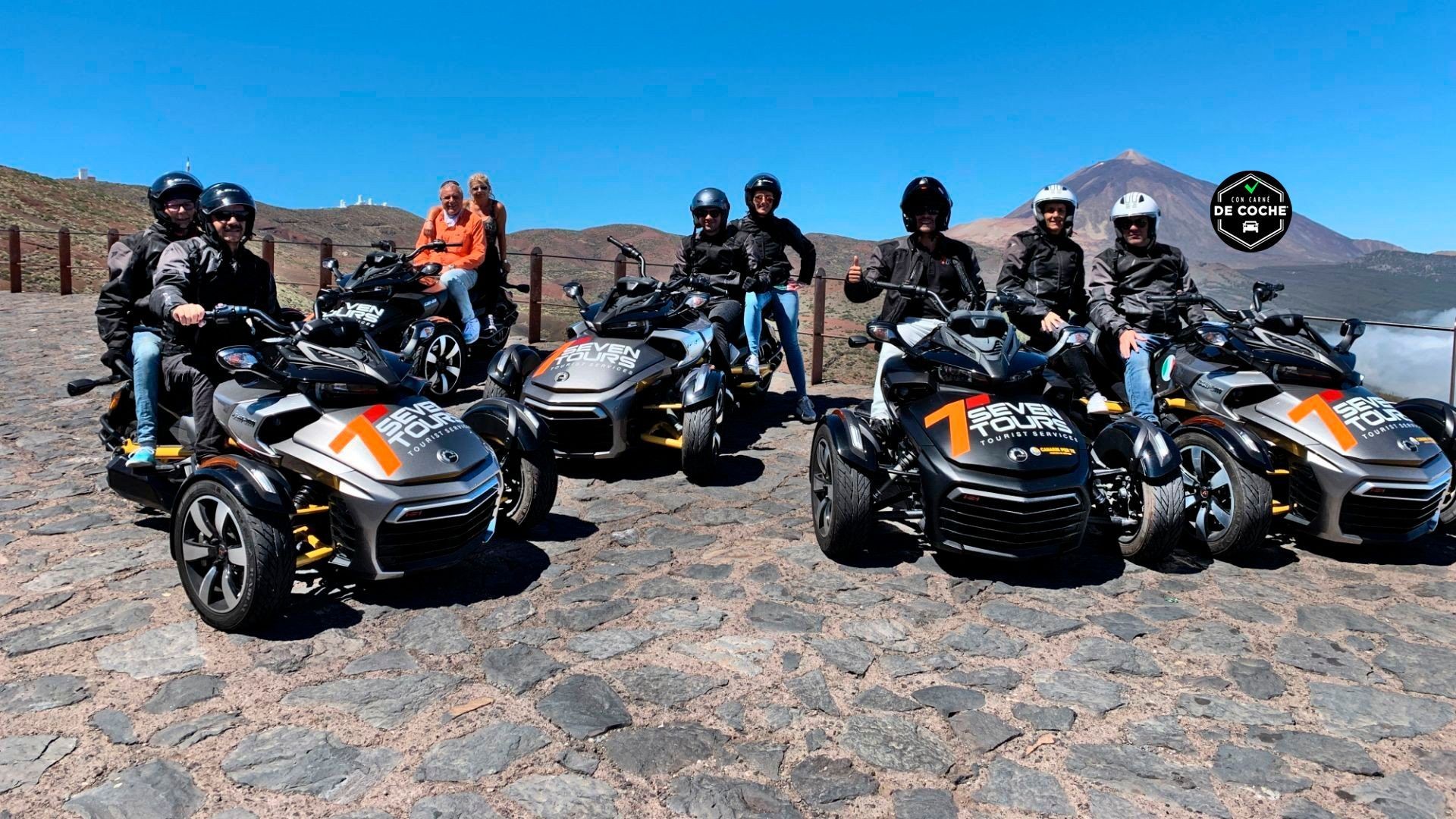 Seven Tours is a tourism agency in Tenerife. We do not do tours, we do the best tours of the island. How? On board our incredible and exclusive three-wheeled motorcycles with which you can discover the most interesting corners of our beautiful island.
Where do you want to go? Get on and drive, you set the rules. We make customized tours adapted to your tastes and needs and always with the confidence and experience of Seven Tours. We will prepare the tour together so that you do not lack anything. We also have guided excursions to Teide and Masca. Drive above the clouds and get lost in an incredible lunar landscape. You drive the motorcycle and you only need to have a type B driving license, 3 years old and over 21 years old.
In Seven Tours we have 5 motorcycles (capacity for 10 people) that we make available to our customers. Do you want to book yours? You just have to contact us, we will be happy to help you.
In addition to our  3-wheel motorcycle tours, we also organize paragliding flights, purchase tickets for shows and also the purchase of the Teide cable car ascent and whale watching, with a very high sighting rate.
Live and feel Tenerife You deserve the best tour!
Read more
Read less