Excursion to Masca
Detalles
Price: desde 90€ por persona
On this excursion you will enjoy the beauty of the most traditional villages of Tenerife and its architecture. You will also drive on roads where the views are incredible by themselves, but they are even more so if you enjoy driving our bikes! So if you look to one side you will see the imposing mountains and if you look to the other side you will delight in the immensity of the blue ocean.
We will leave from Puerto de la Cruz, where we will meet at our SEVEN TOUR office. Here you can enjoy a coffee before starting the adventure.
Meanwhile, we will prepare everything you need (helmets, jackets, gloves ...) so that our guide can walk you around the area and show you how motorcycles work.
Are you ready? The adventure begins.
We will go along the road towards El Tanque, a small town, although its size does not mean that it does not hide special corners. Next, we will arrive at Santiago del Teide where the majestic Cliffs of Los Gigantes stand out. We continue the journey to Masca where we will stop at the best viewpoints in the area to feel really lucky of what our eyes will see. We will eat and drink something. Then we will pass through Buena Vista and finally through Garachico, known as a town surrounded by volcanic landscapes, which preserves the authenticity of the Island. We will finally reach our point of origin, Puerto de la Cruz.
Details:
Duration: 4 hours
Departure: From Puerto de la Cruz.
Route: Puerto de la Cruz - El Tanque - Santiago del Teide - Masca - Buenavista - Garachico - Puerto de la Cruz.
Included: Snack and drink, gasoline, insurance, helmets, gloves, jackets and photos / videos.
CLASS B DRIVING CARD NEEDED
Price: 1 person per motorcycle: € 160. 2 people per motorcycle € 180
Read more
Read less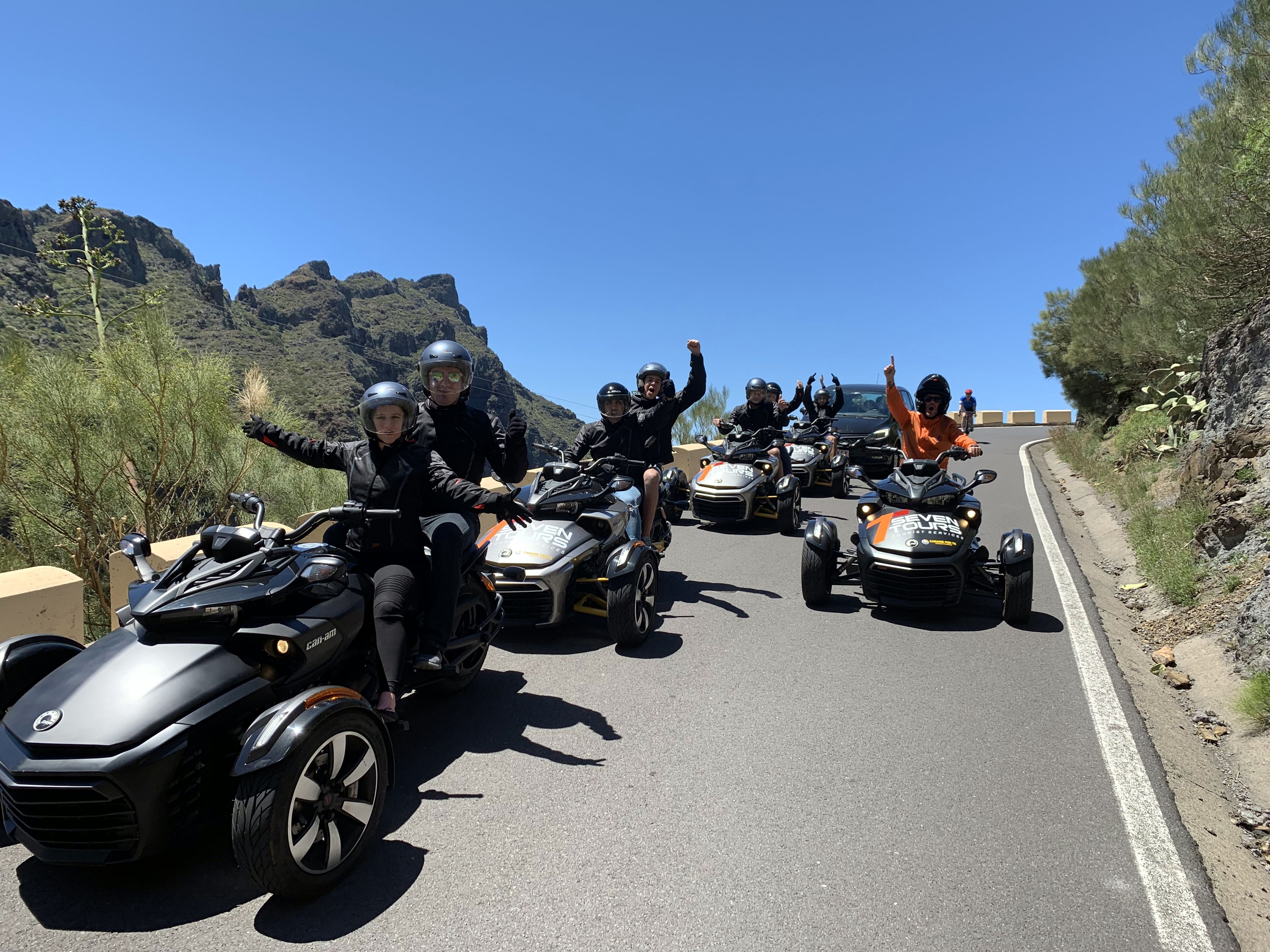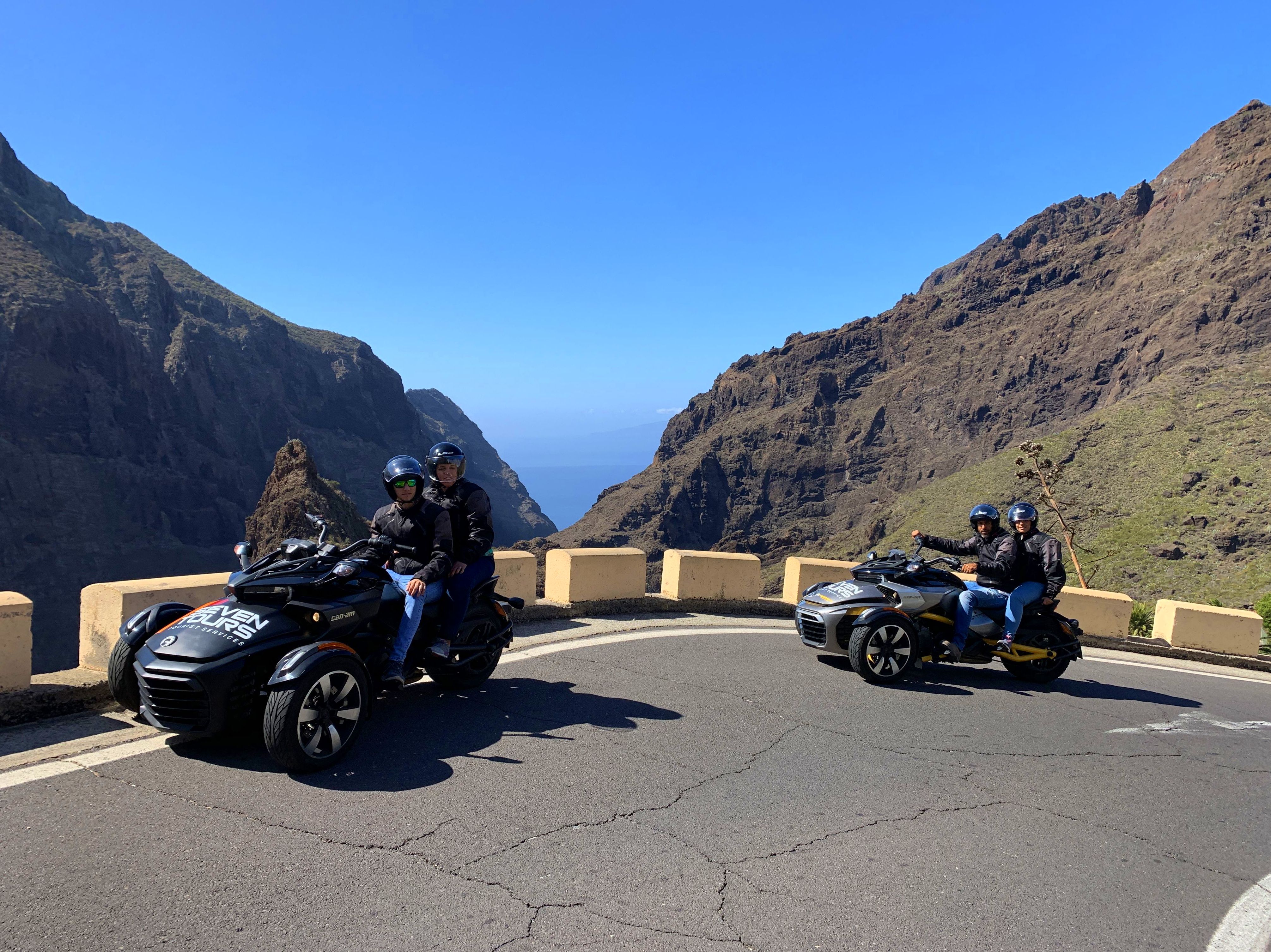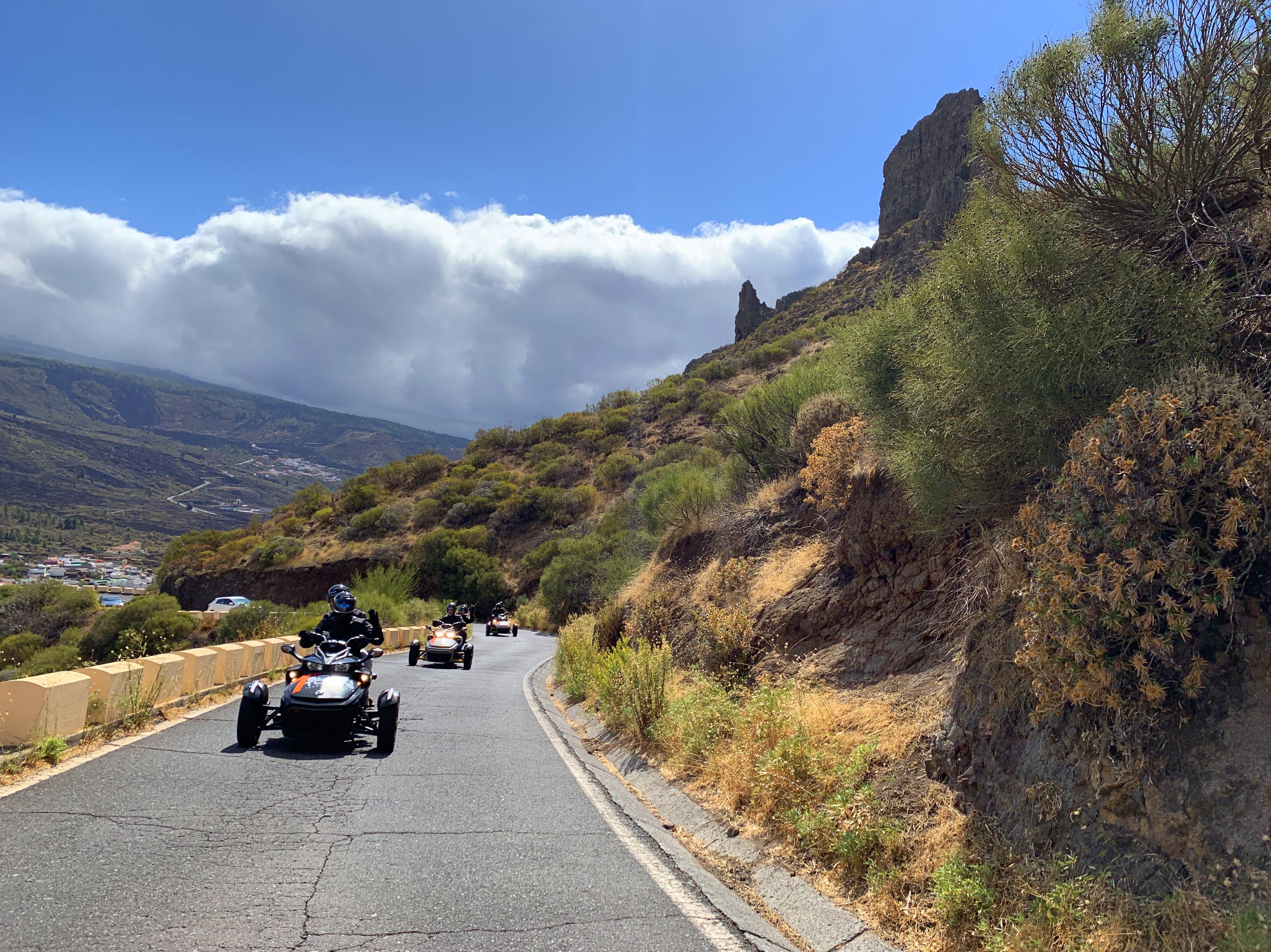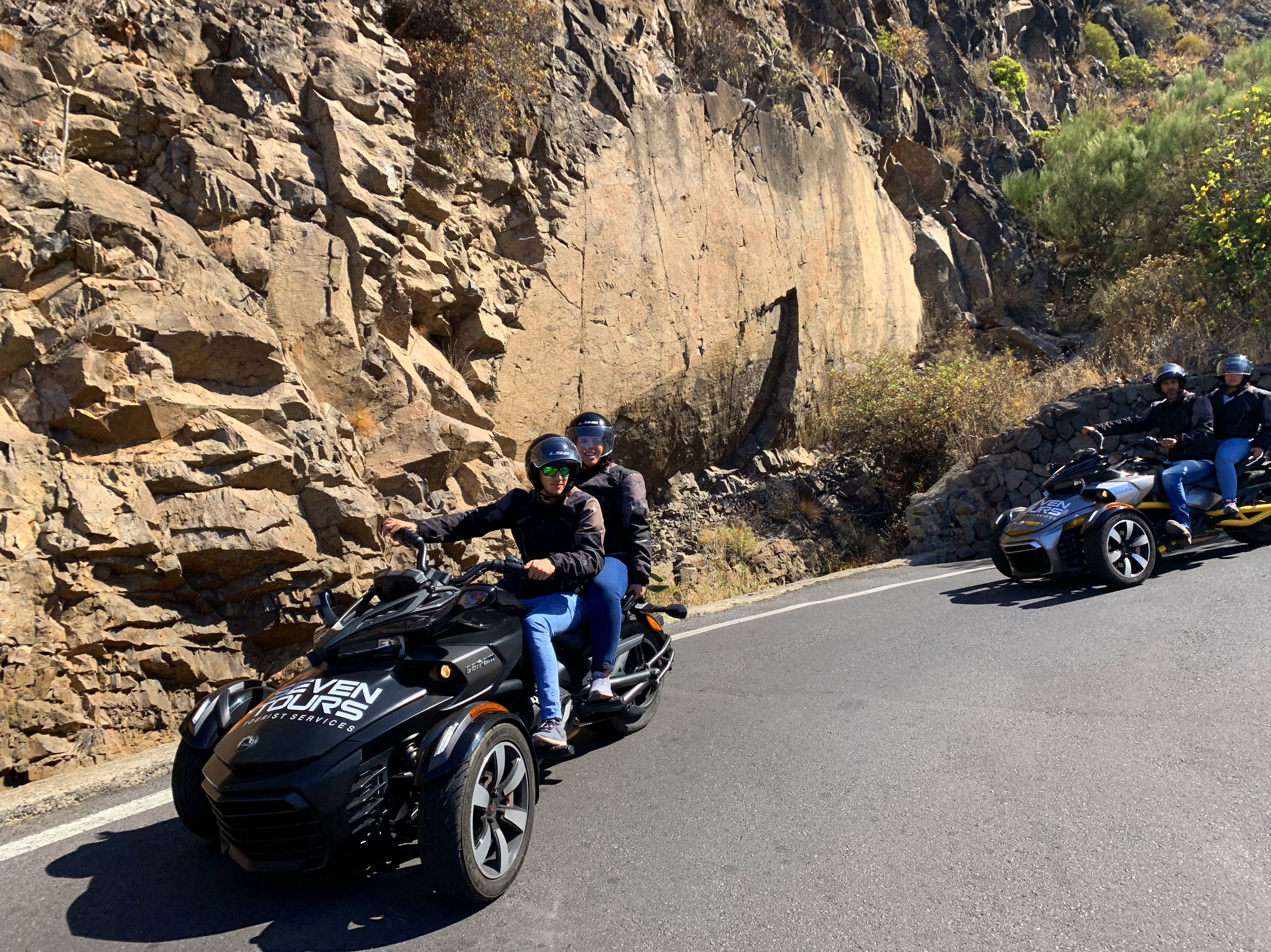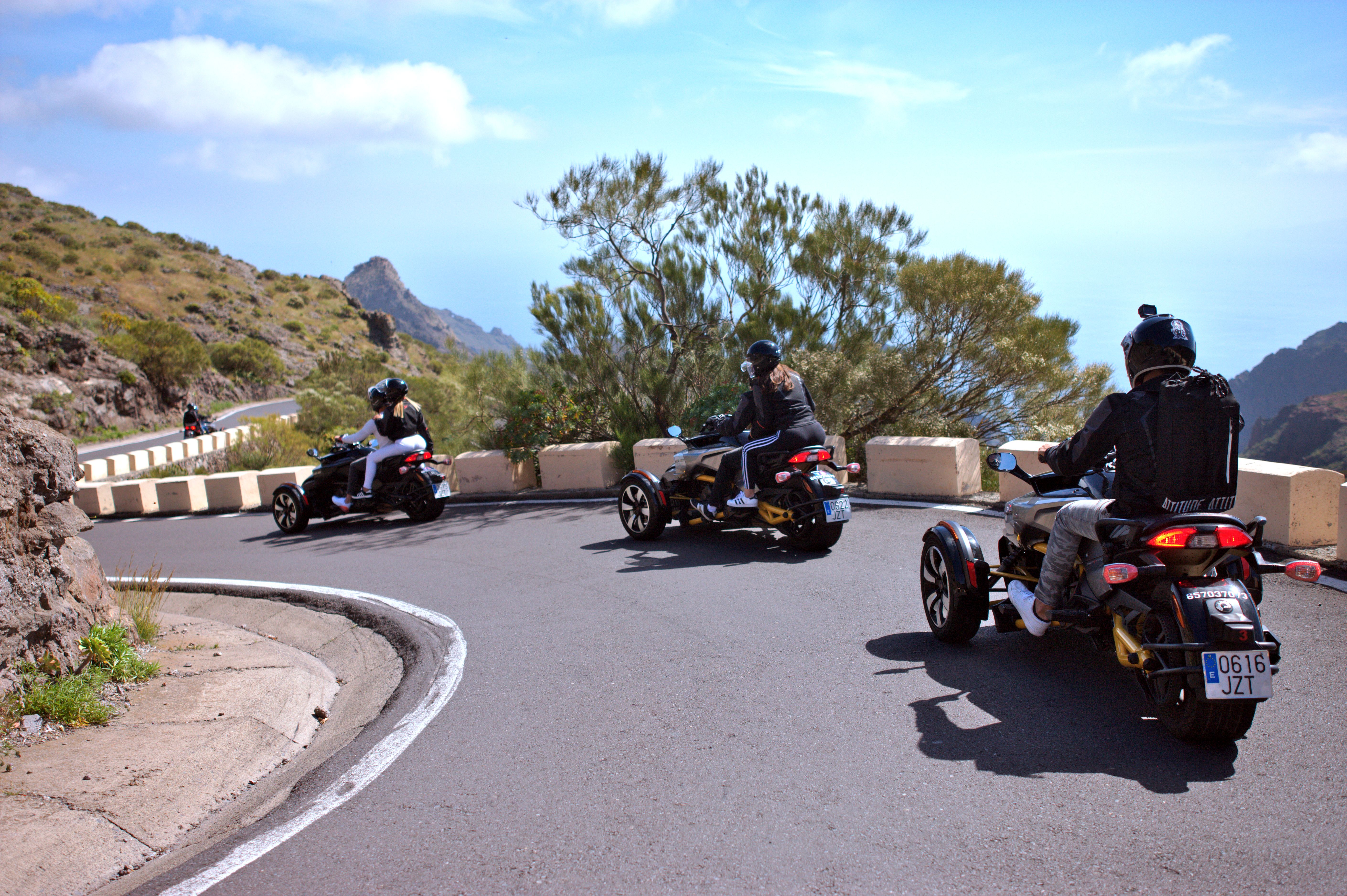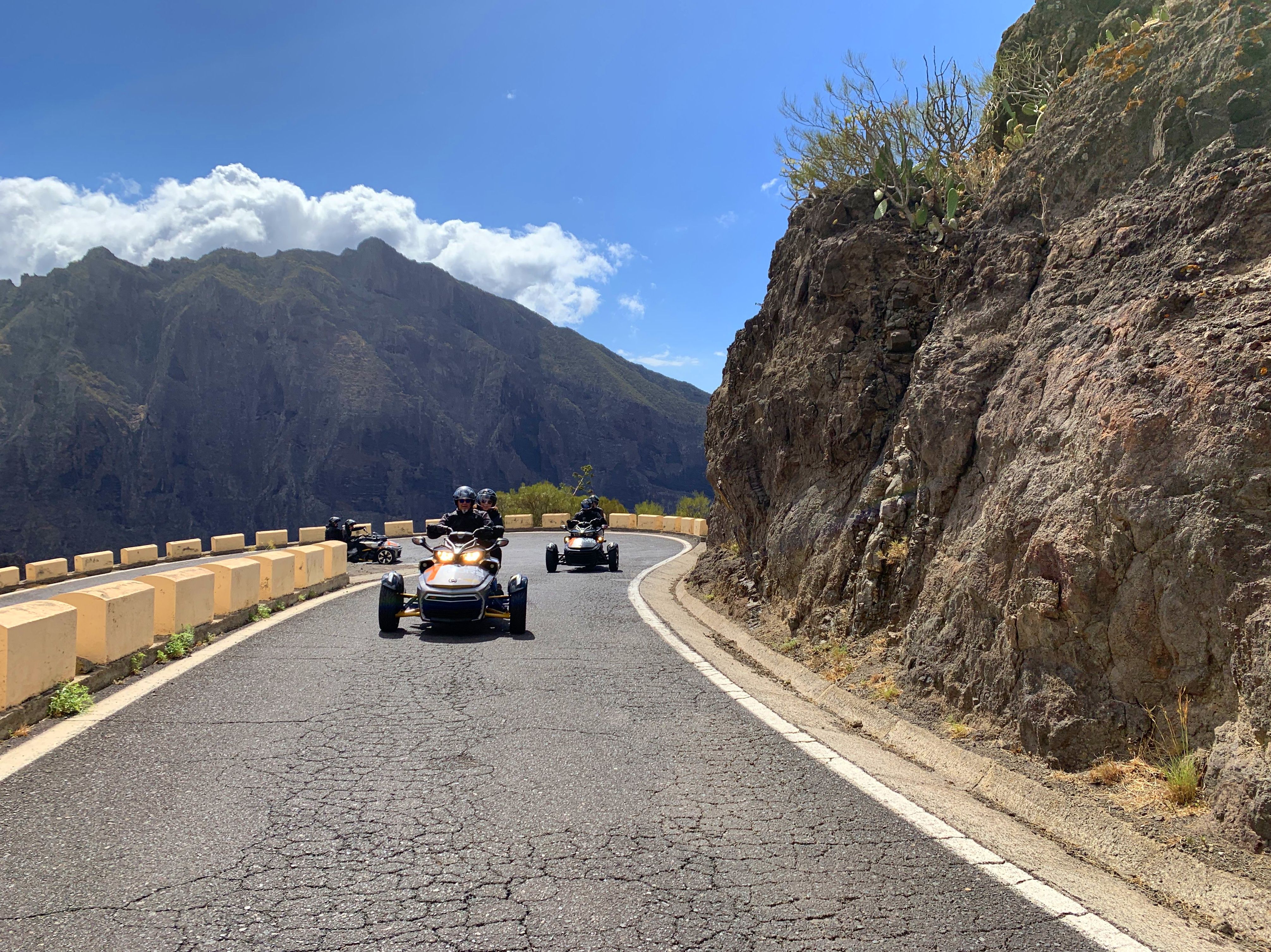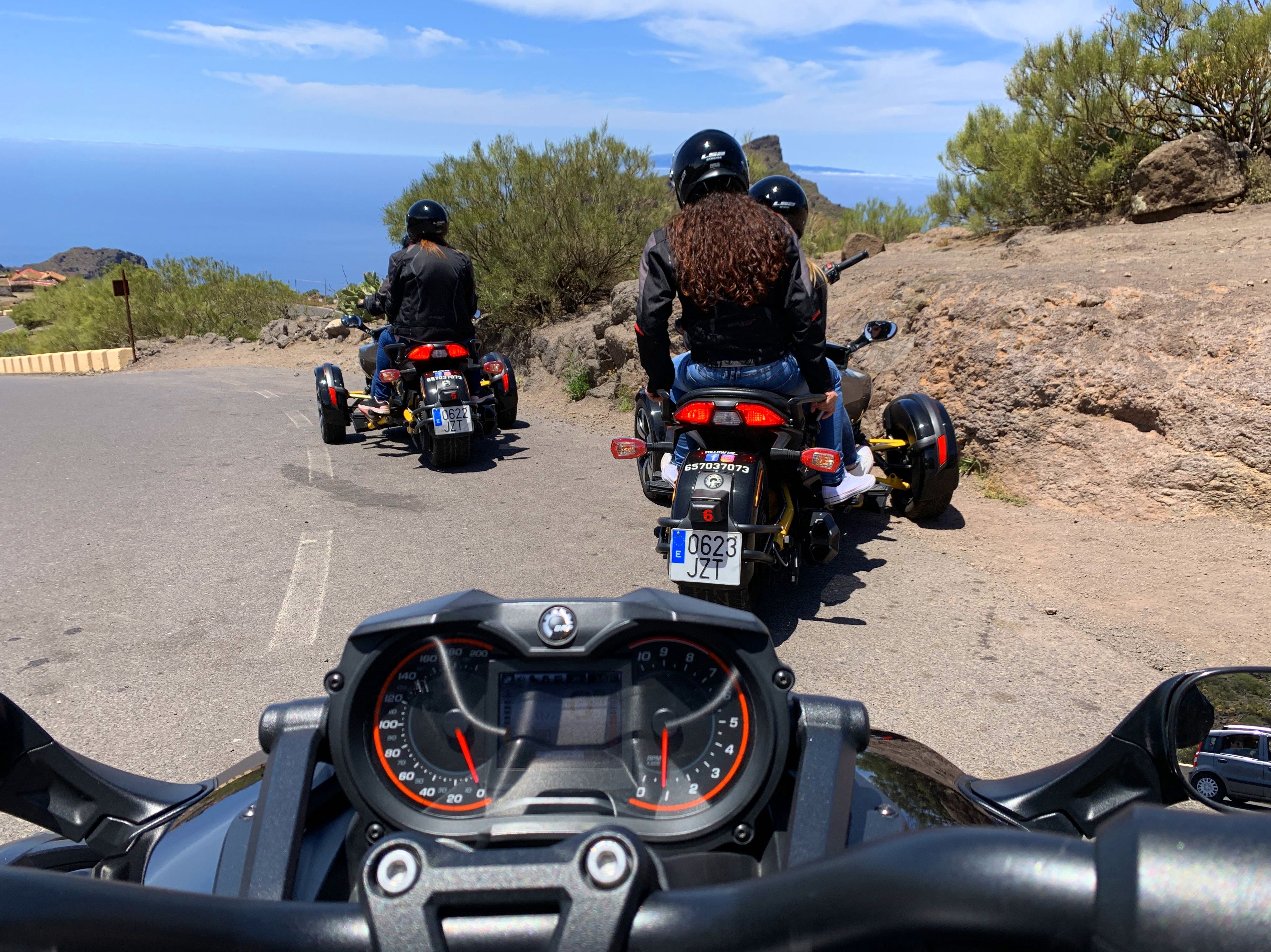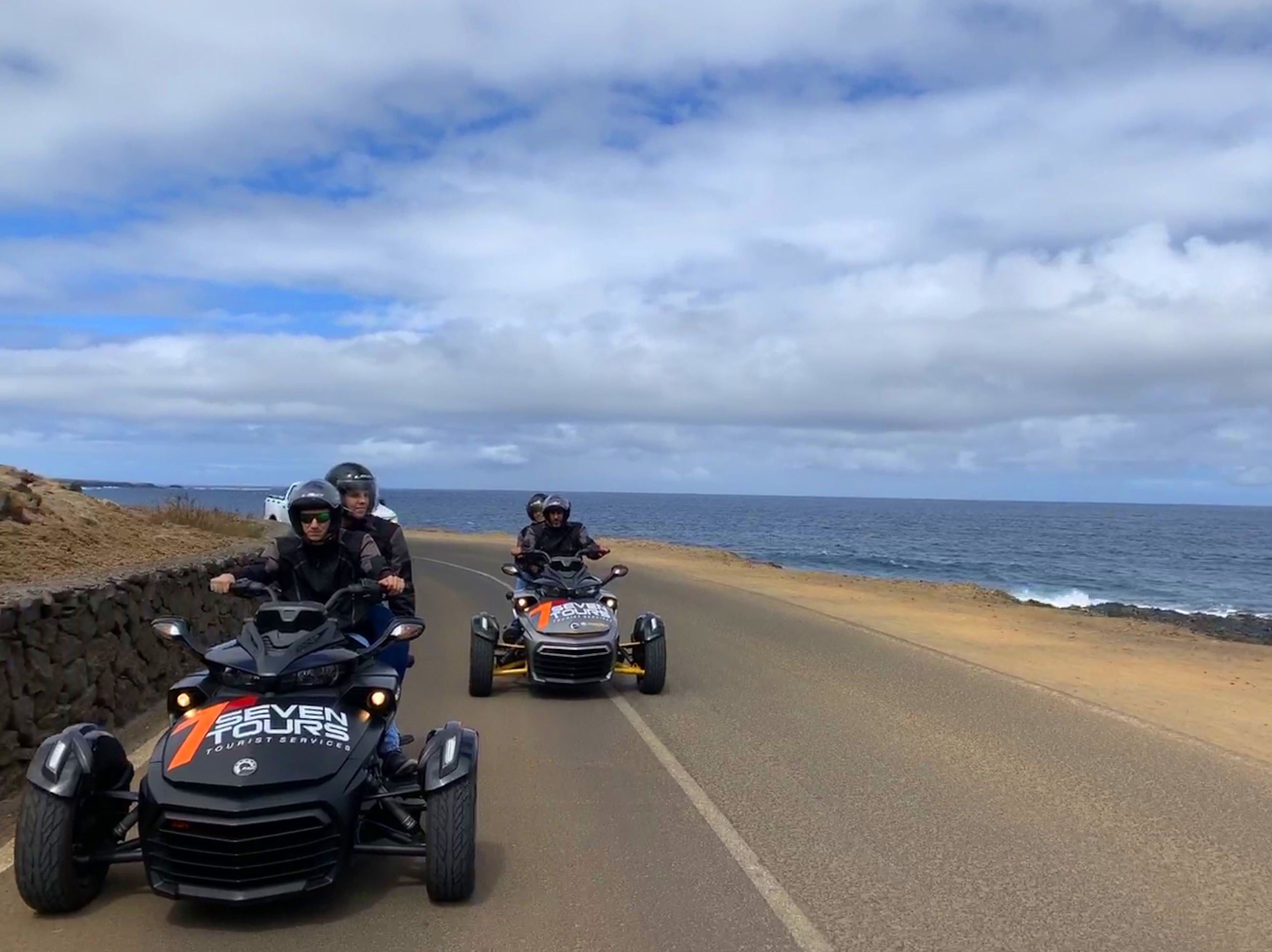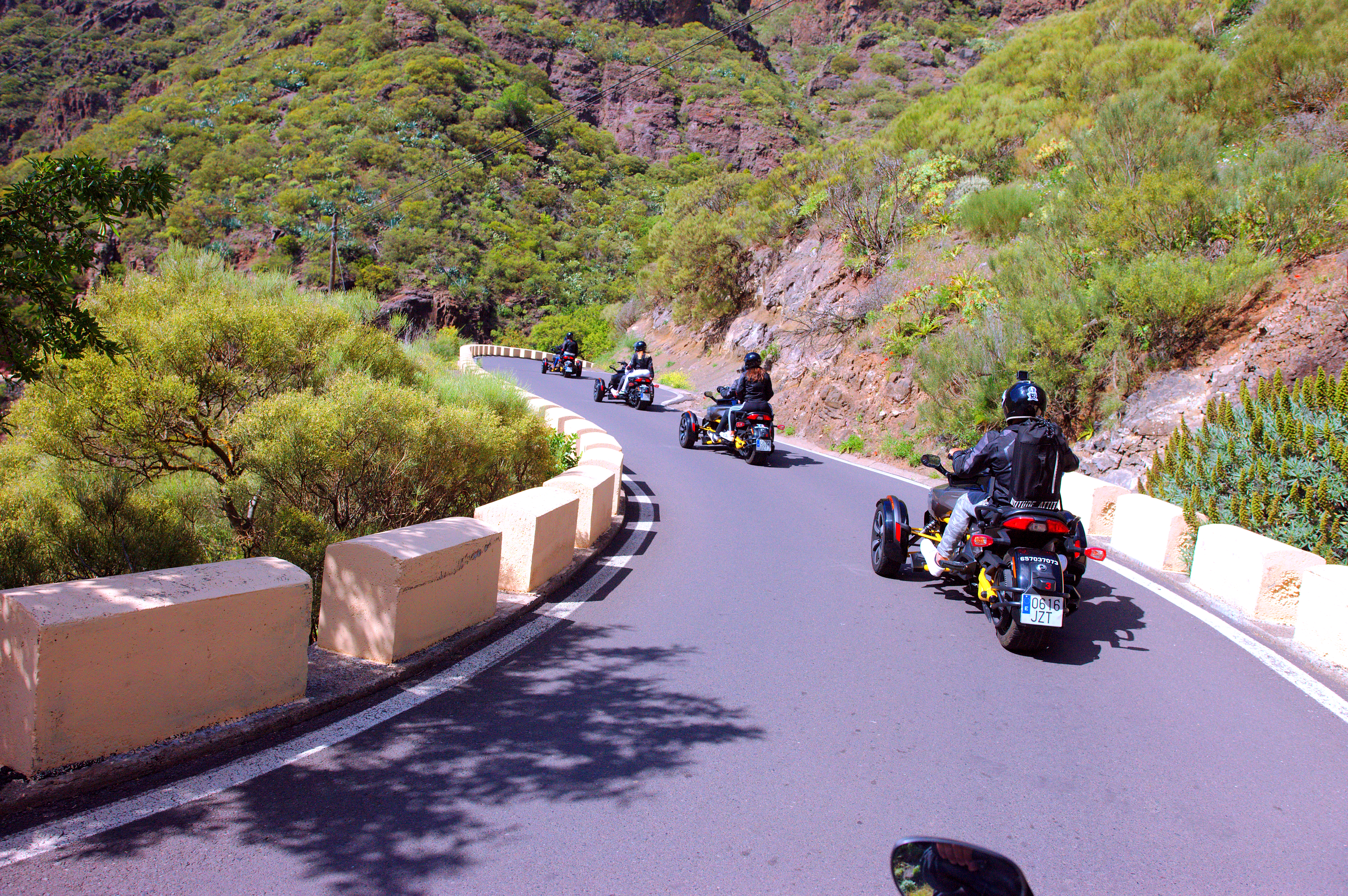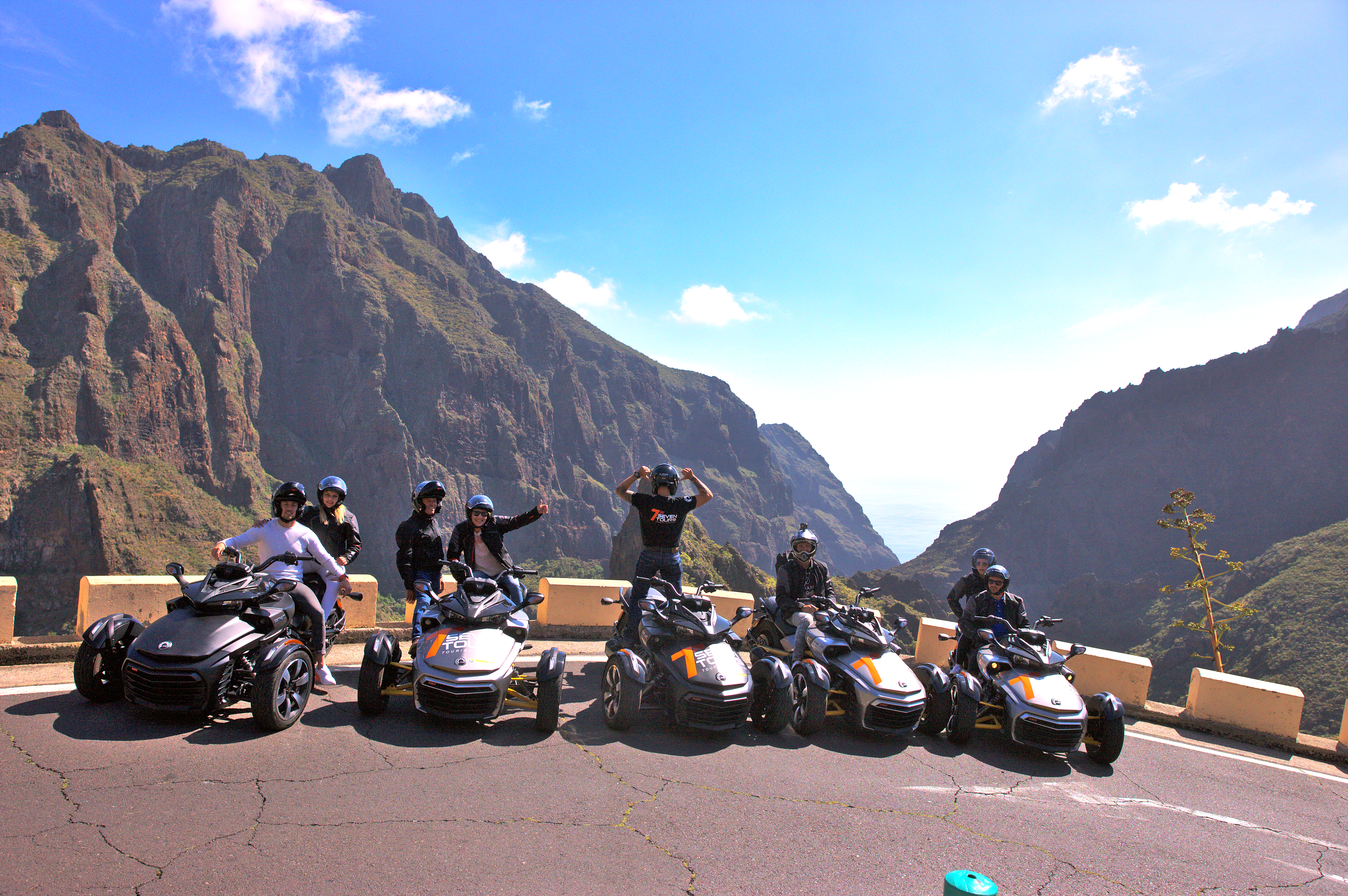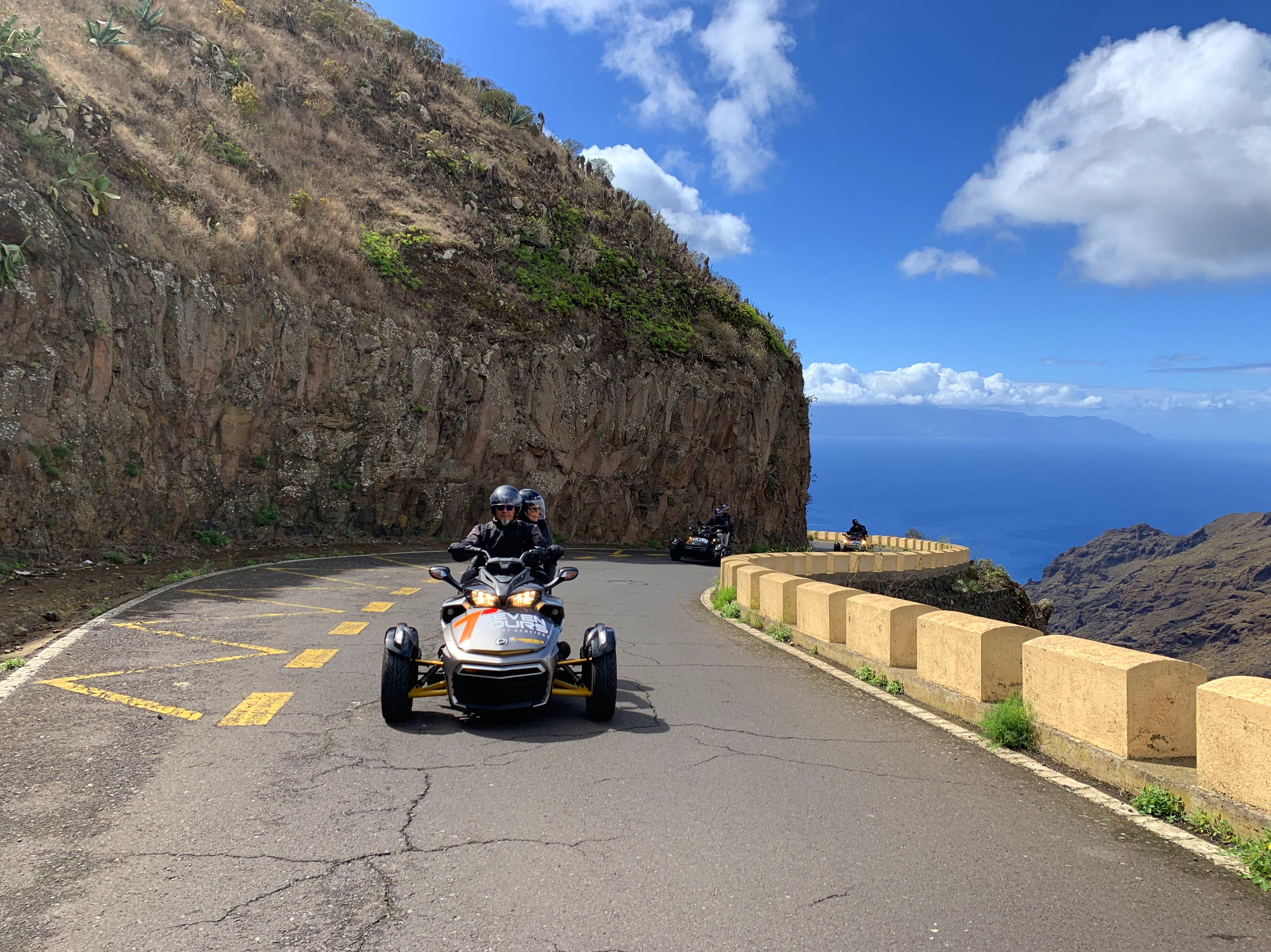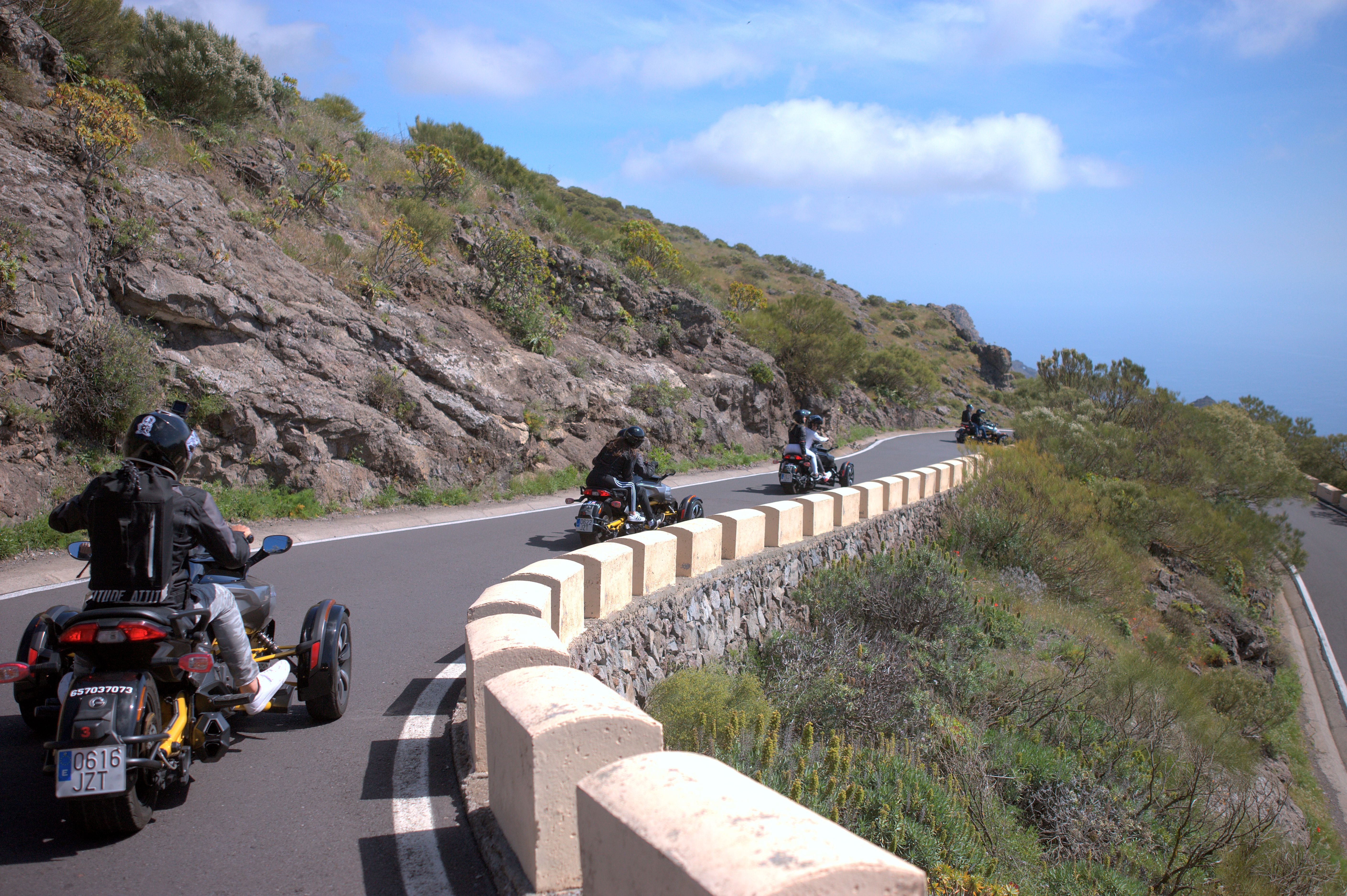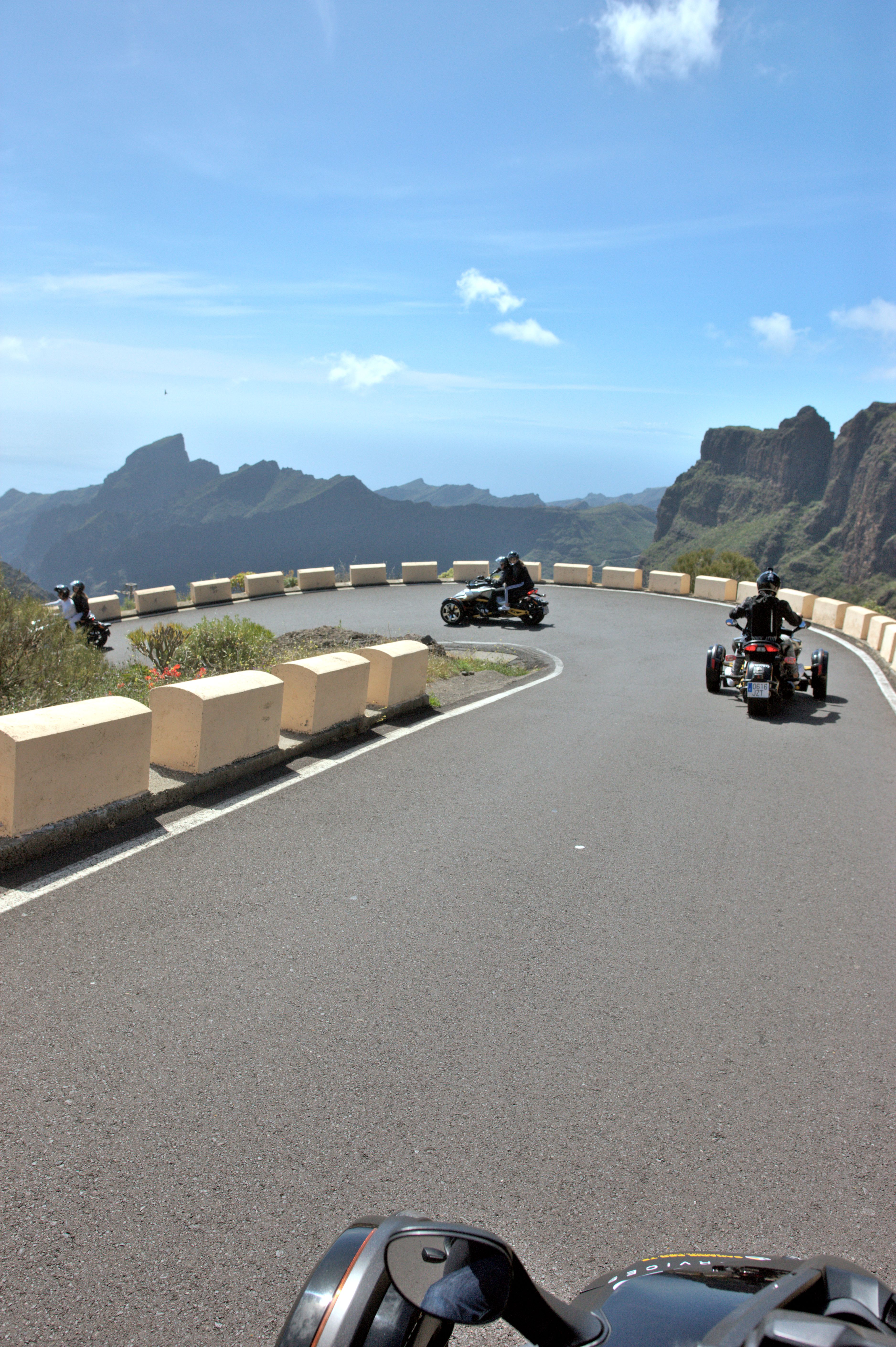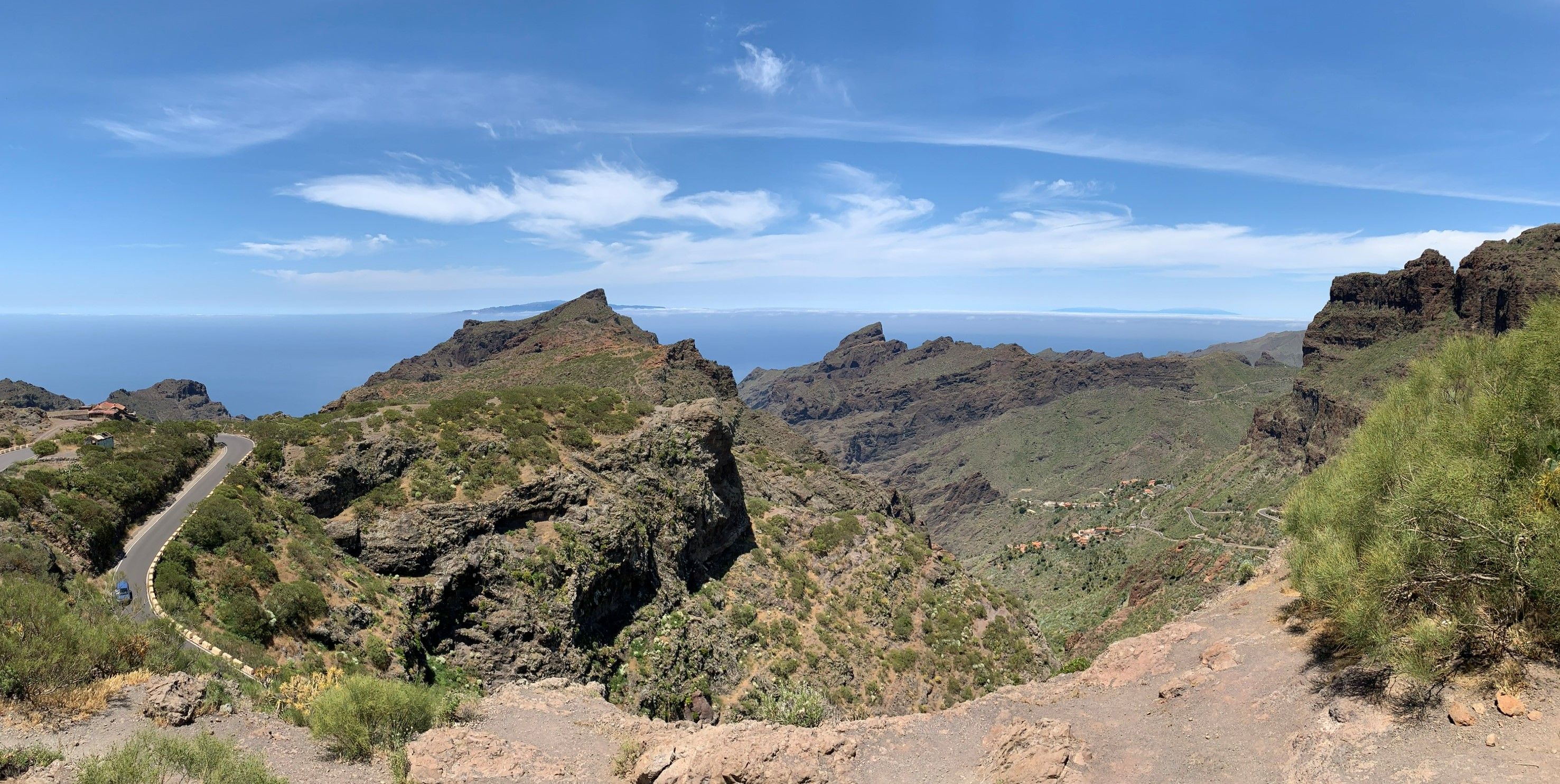 Ask us throught Whatsapp
Ask for more information
Please, review selected fields
Thank you for contacting us
We will contact you as soon as possible